KID ROBOT PACKAGING
The Kid Robot Shoe Logo Series took the existing brand of Kid Robot and expanded it into yet another niche market. Before the shoe logo series, breakfast foods among others were explored as well. The shoe logo series appeals to shoe collectors and includes the logos of six popular shoe brands. Packaged in their respective shoe boxes, you can find the logos for brands such as Nike, Adidas, Puma, Jordans, Asics, and Under Armour.

Completed as an undergraduate project in the Fall of 2014 at the University of Minnesota — Twin Cities. *This was not commissioned by Nike or Kid Robot.
Powered by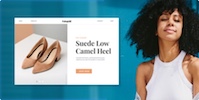 Create your own unique website with customizable templates.